What is a gateway or payment gateway?
Payment gateways such as PayU Latam and PayPal allow thousands of merchants worldwide to receive online payments for their products and services.
In Colombia, PayU offers payments with credit cards (Visa, MasterCard, American Express, Diners, and Crédito Fácil Codensa); bank debit through PSE and debit cards; and also, means of payment in cash through Baloto, Efecty, and Your Network. PayPal, for its part, is ideal for receiving payments from abroad, where the platform has more than 300 million users.
To receive payments for the products that you put on sale on your site with Ozone, we will ask you for some information about your account with PayU or PayPal. Below we explain what they are and what they are for.
If your chosen payment gateway is PayPal:
All you need is an email associated with your PayPal account and configure it in Woocommer -> Settings -> Payment → Paypal —> Manage and
Set the Receiver email to the PayPal owner email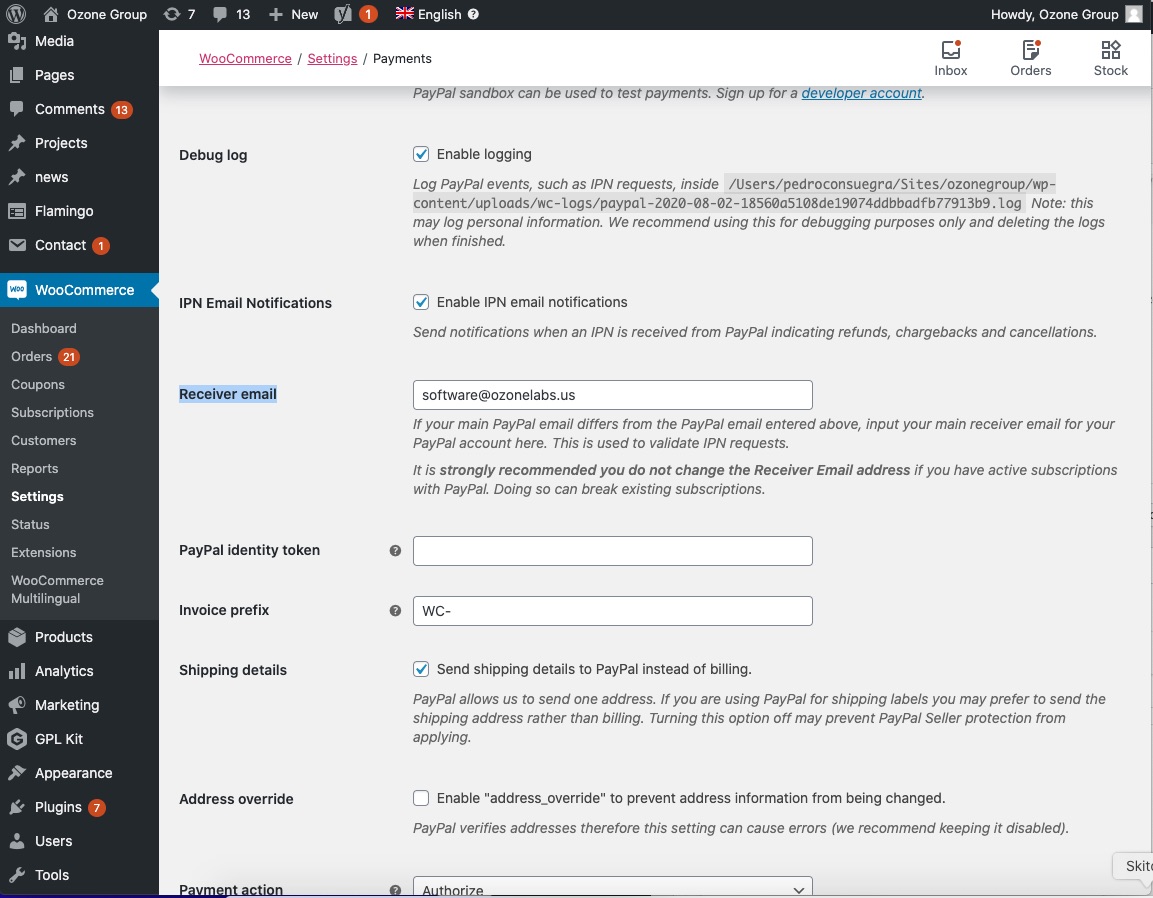 If your chosen payment gateway is PayU:
PayU Merchant ID: Your identification number as a merchant in PayU

PayU Account ID: The number that identifies your user account within PayU

PayU API Key: A key that allows us to connect your website with PayU